ABOUT IEF ENTREPRENEURSHIP FOUNDATION
---
Did you know that 80% of India's workforce (excluding the agriculture sector) is in what is called "the unorganised sector"? Did you know that this sector, made up of small businesses, cottage industries, local services providers, and self-employed professionals, actually contributes around half of India's GDP?
While new efforts by the government with StandupIndia and StartupIndia are promising, entrepreneurs in this sector today succeed mainly due to their tireless energy and endless passion for their ideas and businesses.
IEF recognizes the issues of this sector, and aims to makes it more organized, with access to basic learning and development tools, hard and soft skill development programs, legitimate funding, networking platforms, and most importantly, by highlighting and showcasing the sector and the entrepreneurs that drive it!
IEF is creating a collaborative ecosystem that brings all stakeholders and interested parties onto one platform for mutual benefit. Through a 3-pronged strategy of Action, Advocacy and Awareness, IEF is committed to energise and empower Indian small-scale entrepreneurs, to scale new heights in their businesses, and further enrich our economy.
---
Entrepreneur Speak
---
IEF brings you banter often heard over chai and in the corridors of startups and entrepreneurship ventures everywhere.
Sometimes it will be funny, sometimes scary, but we hope that every time the situations and the thoughts expressed, will make you pause and reflect, and in any some way or other, big or small, add value to your life!
---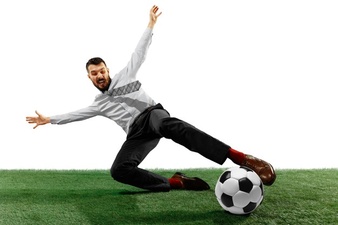 India, an exciting playground for entrepreneurs!
India's diversity and vastness, cultivate opportunities and challenges in equal measure. Globally, it stands at a low 179th in the world in terms of ease of starting a business and a difficult 134th in terms of ease of doing business. Yet, to an Entrepreneurial mind, the country is an exciting blend of abundant population, ample resources and limitless opportunities.