India's diversity and vastness, cultivate opportunities and challenges in equal measure. Globally, it stands at a low 179th in the world in terms of ease of starting a business and a difficult 134th in terms of ease of doing business. Yet, to an Entrepreneurial mind, the country is an exciting blend of abundant population, ample resources and limitless opportunities.
Here's the Indian playing field at a glance.
LITERACY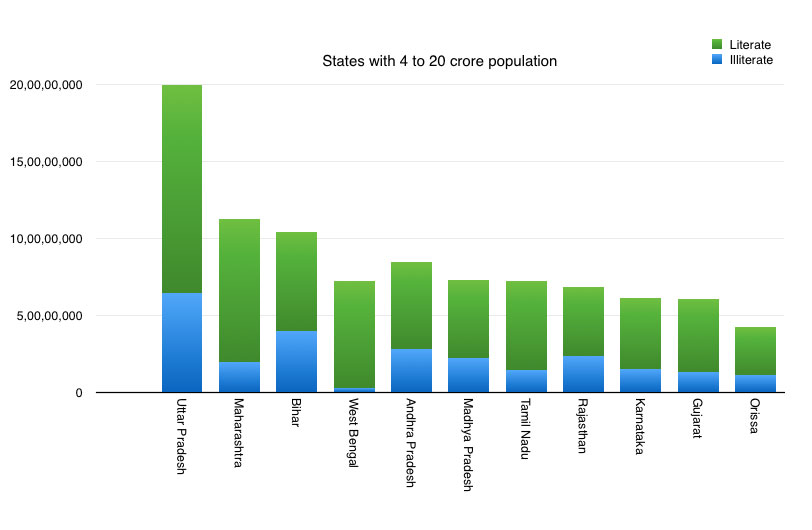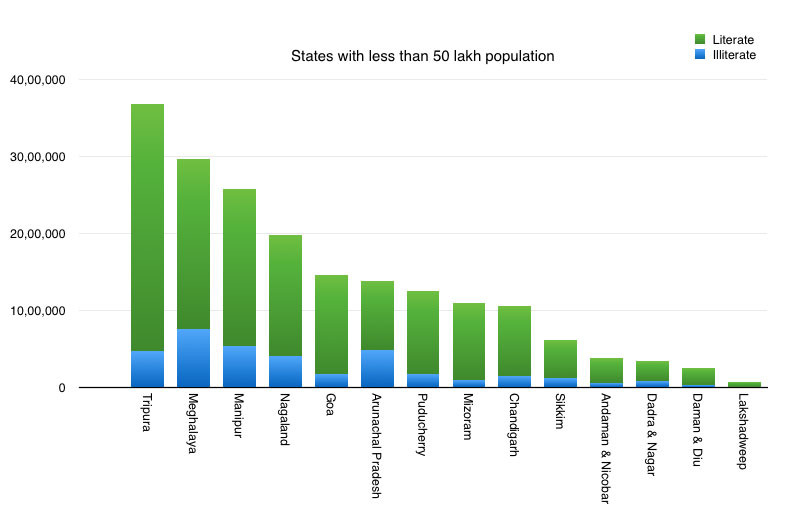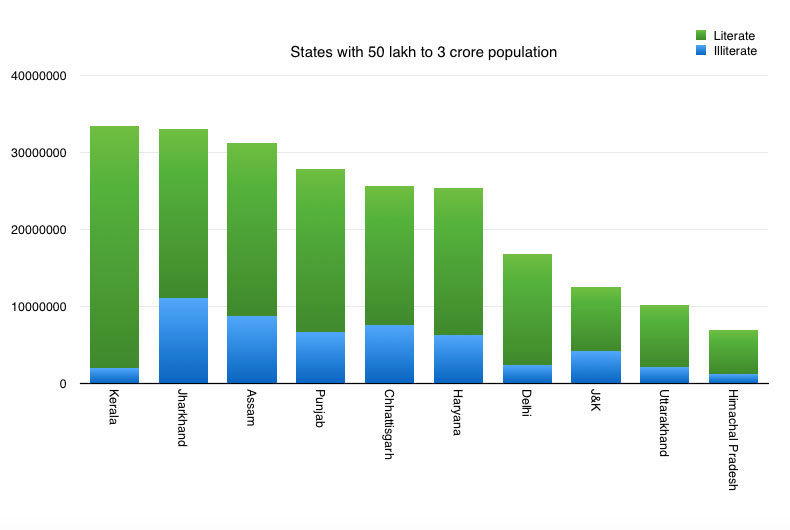 Regions with high literacy rate like Kerala, Delhi and Himachal Pradesh correspond with a supportive and enabling environment for Entrepreneurs. However, despite a significant literate population, the Entrepreneurial attitude in some states like Mizoram and Tripura is yet to mature.
GROWTH RATE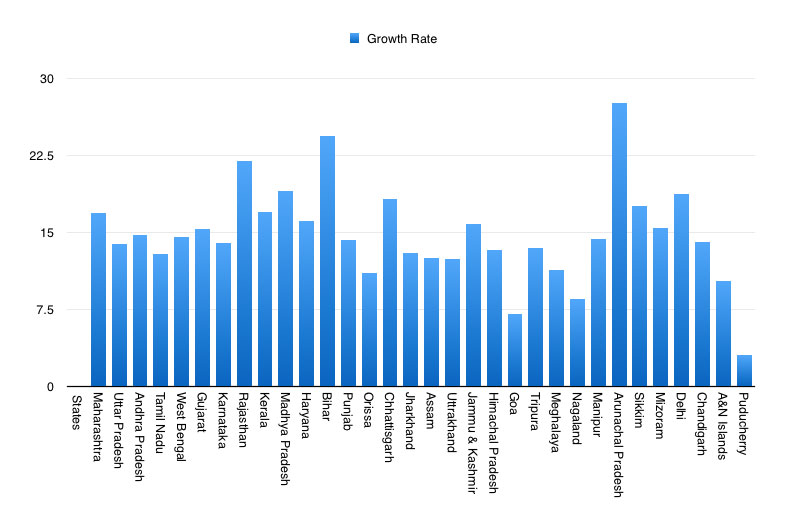 Economy Mapping
Andaman & Nicobar Islands
Andhra Pradesh
Arunachal Pradesh
Assam
Bihar
Chandigarh
Chhattisgarh
Dadra & Nagar Haveli
Daman & Diu
Delhi
Goa
Gujarat
Haryana
Himachal Pradesh
Jammu & Kashmir
Jharkhand
Karnataka
Kerala
Lakshadweep
Madhya Pradesh
Maharashtra
Manipur
Meghalaya
Mizoram
Nagaland
Odisha
Puducherry
Punjab
Rajasthan
Sikkim
Tamil Nadu
Telangana
Tripura
Uttar Pradesh
Uttarakhand
West Bengal
A high growth rate along with high rate of employment is often associated with increased entrepreneurial activity as the demand for products and services is high. This makes Puducherry, Madhya Pradesh and Bihar stand out as markets to watch out for.
However, in states like Odisha, the low growth and employment rate can be seen as a catalyst for startup activity as the opportunity cost and risk is relatively low.
INDUSTRIES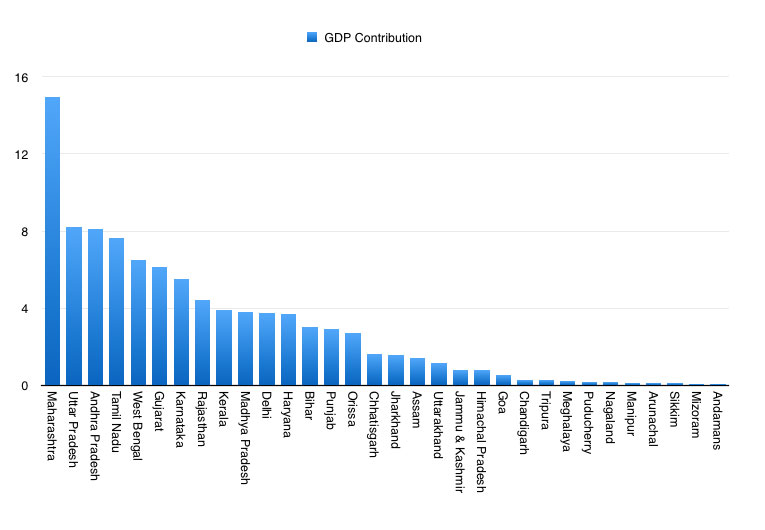 India, with its beaches, hill stations, heritage sites, wildlife, rich heritage and diverse culture has a lot to offer to domestic and international tourists. One of the key drivers of growth among the services sector in India, Tourism is an employment generator, a major source of foreign direct investment. The UNWTO has forecast that the travel and tourism industry in India will grow by 8% per annum between 2008 and 2016.
Similarly, E-commerce is emerging as a potential game changer. India's e-commerce market has quadrupled since 2008 and is expected to reach Rs. 1,07,800 Crores (US$24 billion) this year, with both online travel and e-tailing contributing equally.
To get a better understanding of the entrepreneurial ecosystem of each state, along with the educational facilities available to an aspirant and the support that is accessible to a small business owner, you can visit the individual pages of each state.
Please note:
We've tracked select Policies and Schemes introduced by the Central as well as State Government Institutions. Policy details provided here are for the purpose of information only. Please verify for the latest information from the MSME websites:
http://msme.gov.in
http://dcmsme.gov.in/