The Entrepreneur
It was 2009 when Kanupriya Raniwala began her solo travel journey. She starts disarmingly, "Back then, I wouldn't have thought of sharing my thoughts about my passion-turned-profession for any feature!" Shifting to the Himalayan state of Sikkim completely changed the course of my life – professionally & personally both,'' shares Kanupriya. Wandering around the humongous and notorious high altitudes of north eastern Himalayas back in 2014, she conceived the idea of becoming a tour guide, from being a practicing architect. She ultimately started her own travel company in 2016 by the name of All INDIA Permit Travel, Architecture & Photography aka Travel.A.I.P.
Completely bootstrapped, Travel.A.I.P "creates experiences and memories for those who want to witness nature in its truest form," Kanupriya informs. The venture achieves these goals for travellers by creating sustainable, eco-friendly, guided as well as non-guided tours – treks, road trips, bike trips, and hikes in India's mostly in the North Eastern Himalayan states. The brand services a plethora of age groups and the tours are customized according to the guest's needs, preferences and idea of travel. As a travel company, Travel.A.I.P supports local collaborations for stay, transportation, and activities.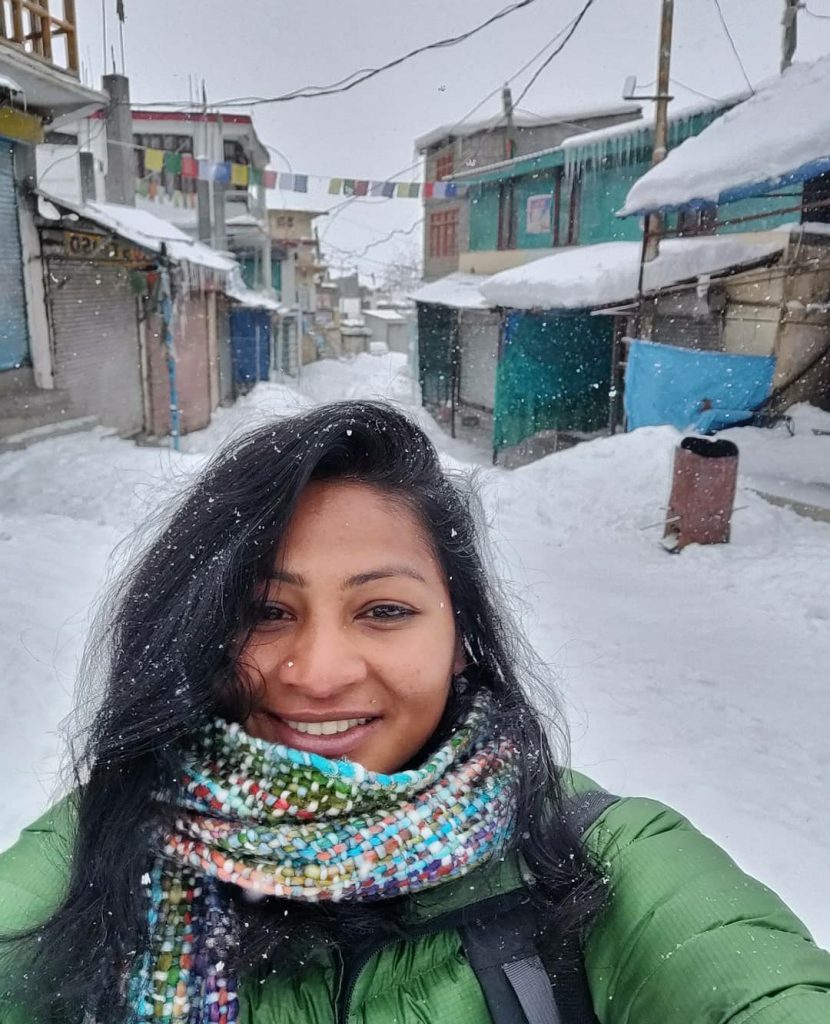 She feels privileged to be a part of the tourism industry in India, but along with it, she feels, comes in great responsibilities towards Mother Nature and all living beings.
Why Entrepreneurship?
Travel.A.I.P has given her a means to express herself. And that is what she intended to do through her venture– unleash the potential that every human being has and explore its depths – their assets, weaknesses and passions. Today her venture has emerged as a bridge between people and nature and especially the lesser known North East of India. She chose Sikkim as the business location because most it attracted many takers.
Hailing from Kota, Rajasthan, Kanupriya's choice of career was often ridiculed because it was unconventional. She studied architecture and soon after graduating while earning several scholarships en route, started practicing. A few years in, she started her own art studio by the name of Design Infinium. She says, ''I inspired and I got inspired! I learnt, became stronger, and I contributed.''
Approach to Marketing and Branding
Kanupriya believes that social media has surpassed all means of communication in today's technology-driven world. Travel.A.I.P is present on Instagram, Facebook and has a Website which enlists their work. The brand creates its own content which separates it from other travel content journals that have flooded the space. Travel.A.I.P has attracted a lot of business through online portals and word-of-mouth publicity. "In terms of the brand strategy, initially we had left it to our guests and people who consume our content to decide how they perceive us as a travel company. Slowly, we carved out our online presence, along which we learnt how to make our content visible continuously to create awareness about our work," Kanupriya elaborates.
Leadership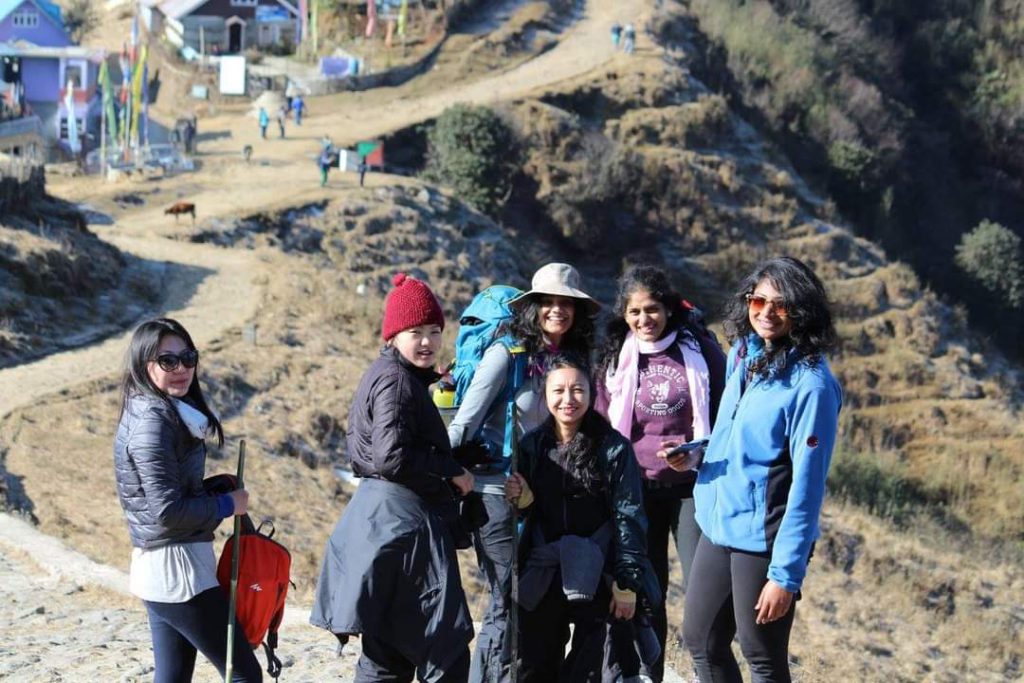 Kanupriya comes from a family of entrepreneurs and her first enterprise was when she was 8 years old! "I have had good leadership qualities, right from my school days. With the years, they have grown and matured," she believes.
Kanupriya does a recce of the locations before curating all trips. A team of six, the Travel.A.I.P members are independent professionals in their own right, whether farmers, government employees, fitness professionals, etc. from all over the Himalayas – travel binds them together. While hiring, and partnering or collaborating with people, Kanupriya examines their travel views, ambitions in the industry, travel methods, and hands-on performance.
Importance of Mentoring and Training in Entrepreneurship
Kanupriya took a Master Class with IEF, soon after she started Travel.A.I.P. "It helped me move forward with my work and endorsed my nature of thinking. It threw a pool of ideas through the intense brainstorming sessions with other entrepreneurs and pioneers of Entrepreneurship," she reminisces, "A formal or informal training session, workshop or action filled master class can become a thriving ground for new ideas and talents." When faced with difficulties, she consults her friends from the same field to get another perspective of the problem.
Leisure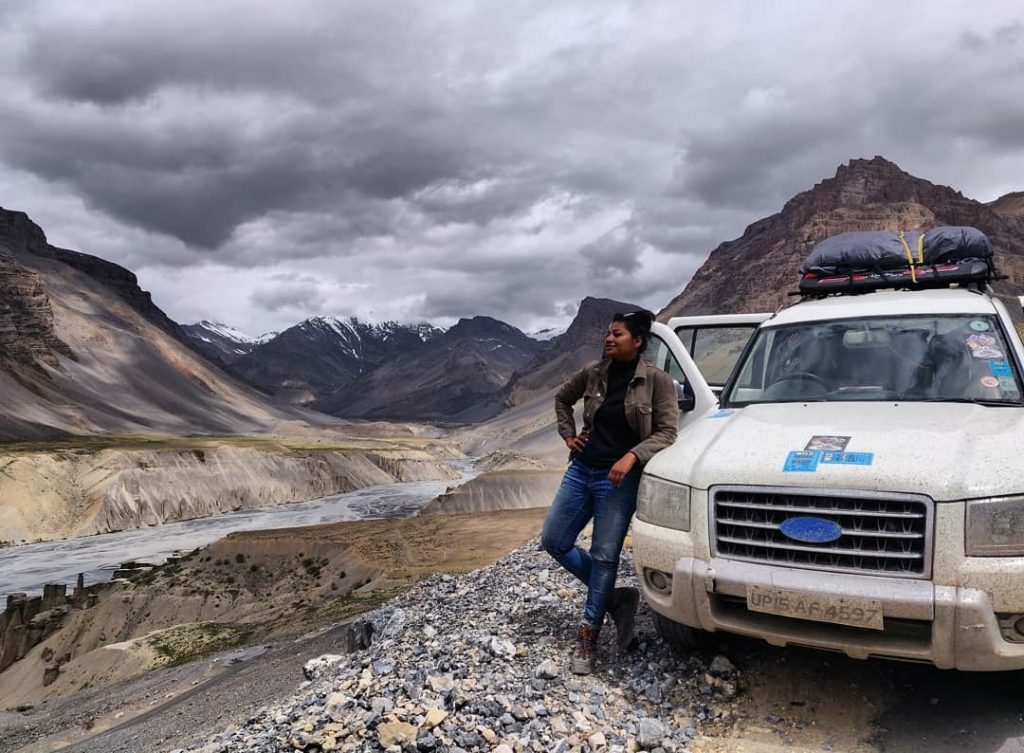 When not at work, Kanupriya loves to spend time with her family. Her hobbies include gardening and cooking. She is learning to grow succulents and keeps her living and work spaces green with indoor and outdoor plants. She also started a cloud kitchen called 'The Real Momos and Foods' back home in Kota during the pandemic to keep busy.
Kanupriya advises those who want to start a venture, "Always remember, rooted and original ideas and their execution will keep you in the game. It will take time to bloom but when it does, the fragrance will not fade easily,'' she adds.