Kuknalim is a word made from two Naga dialects: 'Kukna' in Chang tribal dialect means victory and 'Lim' in Ao tribal dialect means land. So Kuknalim means "victory to the land". It is a Naga war cry.
Kuknalim was used by Prime Minister Narendra Modi when he visited the state of Nagaland to grace the annual Hornbill festival in 2014. During the course of his speech the Prime Minister not only praised the Naga people and the State but also emphasised the importance of India's northeast to the country.
In fact, he summed it up by calling India's northeast a Natural Economic Zone for the country. He mentioned that other states aim for Special Economic Zones whereas the states from the northeast should have plans for Natural Economic Zones.
Listening to the Prime Minister, I wondered, how this was going to be possible. I realised, of course, that he was not talking about something unattainable. India's northeastern states have rich bio diversity and produce a vast variety of flowers, fruits, herbs and other farm produce, unique to the region and also renowned internationally.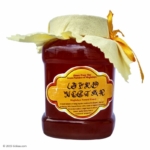 For example, the hottest chilli in the world, the King Naga Chilli – or the Raja Mircha finds its way to Costa Rica for production of the Naga Jolokia sauce.
The wild honey from Meghalaya is renowned for its nutritional values and is sold in organic stores internationally. Mizoram produces over 7 million tonnes of Anthurium flowers annually and exports them to UK, UAE and Japan. Ginger, turmeric, herbs like rosemary and basil, fruits like strawberry and pineapple are a few other examples …
To continue reading the full article, written by IEF Founder & Chairperson Bhairavi Jani for DNA, please click here.