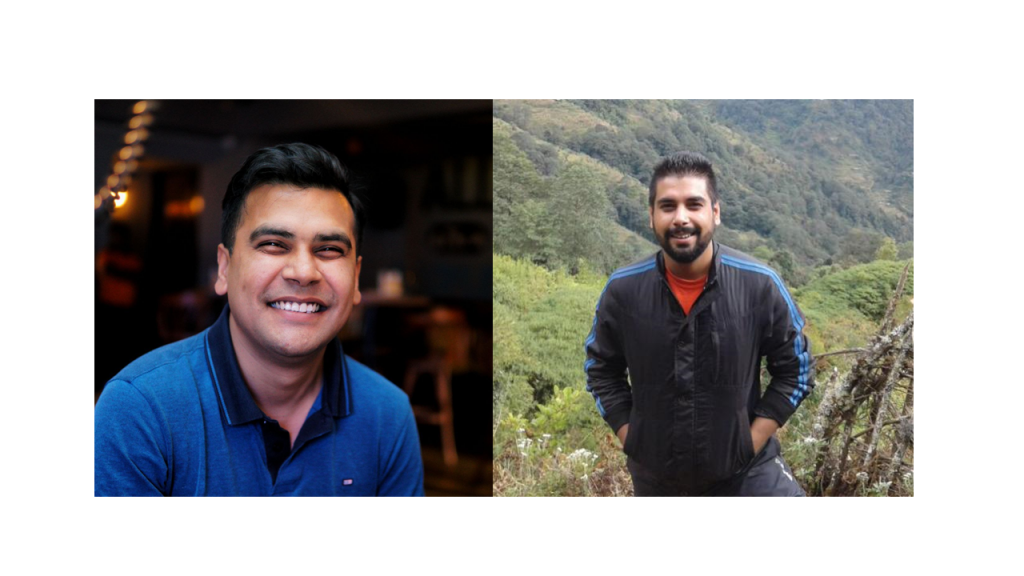 The Entrepreneur
It was in 2013, when brothers Abhinandan Dhakal and Abhimanyu Dhakal decided to start a business in Sikkim. After conducting an in-depth study about the entrepreneurial opportunities available there, they came to the conclusion that food processing, agriculture and agricultural services, was their space after realizing that this sector was largely unexplored despite the numerous opportunities it possesses. The duo is confident that by 2033, their business would positively impact the state of Sikkim and therefore India.
Currently, with Earthier they are in the health supplement space using the best of food processing techniques. They manufacture and market prebiotic Yacon Syrup, a natural extract of the Peruvian Yacon root grown in Sikkim in collaboration with state's farmers. This syrup is said to benefit consumers with diabetes, gut health, metabolism and heart issues.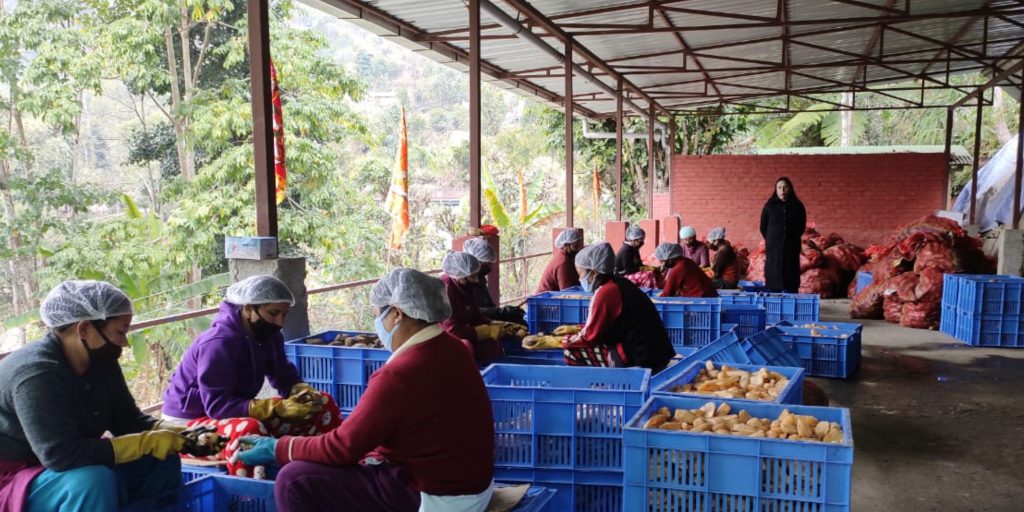 At the outset, their vision was simple — the farmers and consumers should be happy selling and buying from them. ''No idea is right or wrong. Some ideas are ahead of time and some redundant. To be honest, our ideas are ahead of time for the Himalayas, we are simply building to be in a strong position when the time would be right,'' shares the founder. With Earthier, they are upholding the values of fairness and honesty in their enterprise with practices like buying from the farmers at fair price, clean processing methodologies, and using zero preservatives.
Genesis
Abhimanyu and his brother saw an opportunity to make a positive impact in the Himalayas, starting with their home state of Sikkim. From the beginning, the brothers were fascinated by the food-processing and agri-supply chain. Mega Factories, a program aired on a popular TV channel inspired them to start their own business. He remarks, if the Swiss can process cheese, why can't we process herbs, spices, fruits and vegetables from pristine Himalayas.
"Look how Kerala took 2 – 3 decades to be a world leader in holistic healing by taking traditional healing, packaging it well with tourism to dominate this niche in healthcare. Yes, we might take 2 – 3 decades to get there but, we should start now to make the impact in the future,'' he concludes.
When they launched Earthier, they had no idea how difficult it would be to establish their own brand. Currently, Earthier operates on a low budget marketing approach. With 2021, this is expected to change soon and they plan to take a more aggressive approach to marketing using social media.
Earthier hasn't approached VCs for funding yet but has relied on the bank and family to raise funds.
Leadership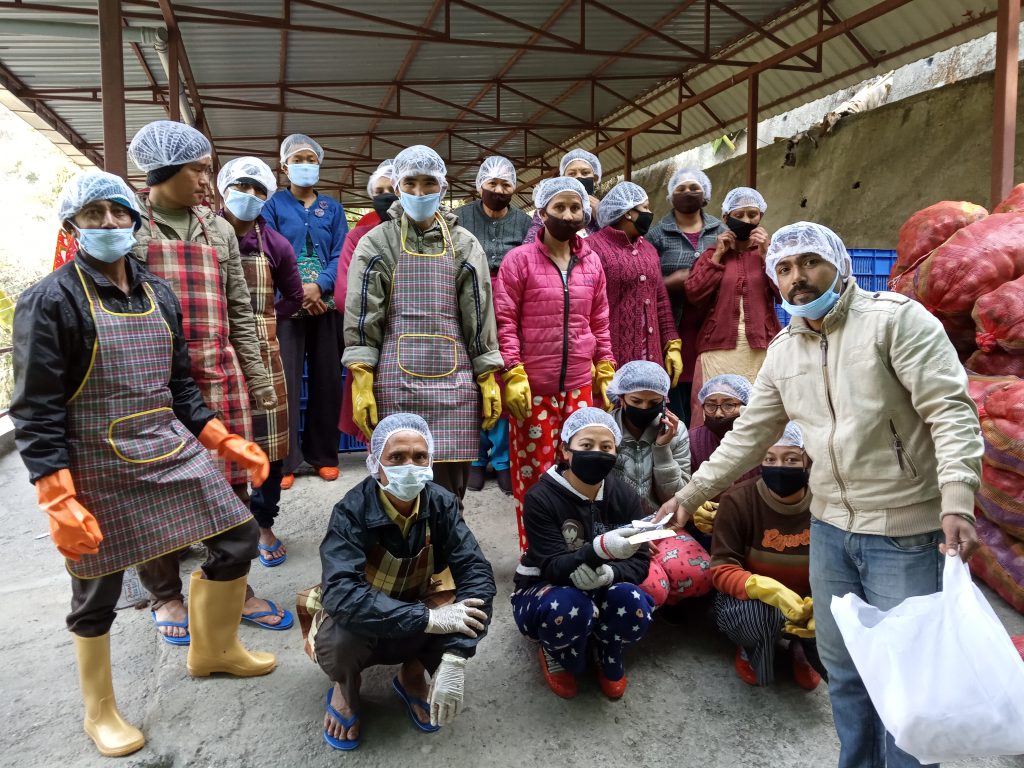 Abhimanyu believes in taking responsibility and accepting failure under all circumstances. He says that he has a long way to go and the only way to reach that place is byworking hard and his team emulates that. He has experienced failures in the past, both personal as well as from a business perspective. "Unprecedented events and doubt trouble us on a daily basis. We discuss our problems and work on a solution in real-time,'' he explains.
Earthier employs a team of 30 with 5 of them in an administration role while the rest have on farm duties. While hiring, they look at traits like quick thinking, taking responsibility and taking failures as learning's. ''I don't expect everyone we hire to be a leader immediately, we want them to grow in their job,'' Abhimanyu confesses.
Why Entrepreneurship
Abhimanyu says, "Cliches notwithstanding why I chose entrepreneurship can be summed in a single phrase- the pursuit of happiness.'' He loves the enthusiasm entrepreneurship brings. His colleagues, friends and family encourage him and are a source of constant support in his pursuits.
"My business grows, my state grows and thus my country. My business grows, our farmers get a steady buyer, farm productivity increases and we move towards economies of scale. My business grows, I can employ talented individuals and give them good earning opportunities within the state without the pressure to migrate for want of a better life,'' shares the enthusiastic Abhimanyu.
Importance Of Mentoring And Training In Entrepreneurship
Abhimanyu says that the first formal training that he ever undertook was through IEF soon after they started their business. He is mostly self – taught in entrepreneurship through reading, listening to podcasts. He believes that mentorship is crucial to learning but one would need multiple sounding boards. ''Listening to mentors helps you play out future scenarios for the decisions we take today,'' he remarks.
For aspiring entrepreneurs, Abhimanyu has this to say, 'Have faith, internalize beforehand that you will fail at times and you should be mentally prepared to work extremely hard to achieve your goals. Hone your skills regularly and work on communicating crisply.''
Leisure
When not at work, Abhimanyu likes to spend time with family and friends. He also loves reading. These activities help him to relax and think clearer.