The Entrepreneur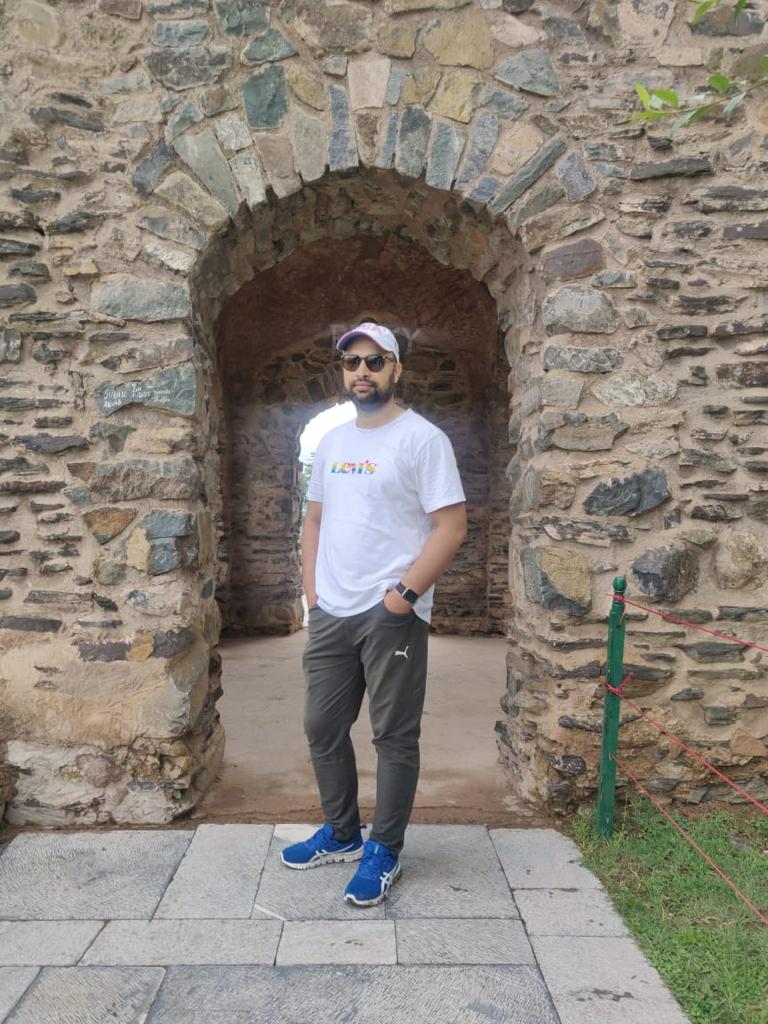 It was 2011 when Zubair Butt, despite facing many odds at the personal level, launched his startup, Butt Joinery Mills at Khunmoh Industrial Estate in Srinagar. Butt Joinery Mills deals in Modular kitchen, Modular furniture and CNC partitions / Interiors. Butt is also venturing into wooden flooring which has become quite popular in Kashmir.
Zubair loves wood and perhaps wood loves him too. He moved to Bangalore for pursuing B.Tech in Wood Technology from Institute of Wood, Science and Technology. Soon after, he chose to become an entrepreneur in the wood industry. He informs ''the key driving force to becoming an entrepreneur is flexibility, desire to ascertain and provide for needs in the market and to pursue opportunities.''
Entrepreneurship according to him has made him socially responsible. For him, entrepreneurship is creating new jobs and co-creating a career that aligns with your core values and it enhances self-confidence and leadership experiences.
Genesis
What got Zubair interested in this industry is the global demand, sustainability and consistency of the trade to support long-term product development. This particular category of business in the construction industry is relevant today as it helps reduce time and slash costs. Globally, and in India, the construction industry is reckoned to be the second largest in terms of turnover and also employment. In the beginning his vision was to generate employment for the youth and make them feel more worthwhile. He has always had a clear direction and vision for the organization, while challenging all the team members to grow together for running the business successfully. ''Today, I can evaluate all the external factors that determine whether my business is viable or not. Because of my right idea and decision I brought together different things that I love and was good at,'' he expounds.
Entrepreneurs usually run their ventures with considerable risk and limited resources with small amount of capital and Zubair is surely one of them. He says, '' I was always willing to put my financial safety and career at stake to take risks on an idea for finite growth & profitability.'' Initially, his venture was bootstrapped but later he realized in order to move ahead he would require funding for his business. "If you bootstrap and remain without external funding for too long, you may be unable to take advantage of market opportunities,'' he says.
He has been able to market his brand 'Shoob' through J&K Small Scale Industries Development Corporation Limited (SICOP), Gem -portal, E-tendering and Social media. Zubair has strategically chosen his business location to be an Industrial Estate in Srinagar, J&K by scoping out competition, demographics and accessibility.
People & Impact
Through his business, he provides employment to a team of 24 at present. While hiring people he looks for the attributes like those of work ethics, flexibility, and putting skills into action.
Zubair believes that his venture contributes to the growth of the local economy which in turn contributes to the national growth story. For him, there is no looking back as he aims to make an entry of his brand "Shoob" into other cities across India and to other countries of Asia by 2022.
He has developed his leadership skills overtime by creating a sense of purpose, understanding his own strengths and executing them with his team. ''I have achieved this by facilitating open communication, encouraging employee growth and development, giving and receiving feedback to turn all of it into a driving force for motivation,'' he elucidates.
Importance of Mentoring and Training in Entrepreneurship
When asked about the importance of mentoring or training in business, Zubair shares, ''Business mentorship can be a highly effective way to improve your business performance and realign with your core values.'' According to him, a mentor is someone whose hindsight can become your foresight. He believes that business mentoring targets personal development of people who are well- versed in their fundamental technical skills but need extra assistance in other skills areas, expertise or knowledge. In his endeavour to provide skill-based training among youth, he has approached various Polytechnics in Kashmir and has offered them to train students in wood technology at his firm.
Leisure
When not at work, apart from taking time for rest and relaxation or amusement, he likes to travel and spend time with his family. His hobbies include watching TV and listening to music. He has kept his personal and professional lives apart and doesn't believe in mixing the two.
For the future breed of entrepreneurs he sure has a good piece of advice- "It's easier to start a business, but to keep going on, it requires patience, grit and a little bit of luck.''