The Entrepreneur
If Momo making is a work of art, consider Shuffle Momos the art studio. Tenzing D Bhutia is the CEO and co-founder of Shuffle Momos, a restaurant based in Sikkim, Gangtok. He started this business with his school friend Ms. Lem P Targain. A B.Tech dropout, Tenzing says, "If it wasn't for entrepreneurship, I would have landed a job in marketing or branding." A chemical engineer by qualification, he quit his job to start his venture.
Genesis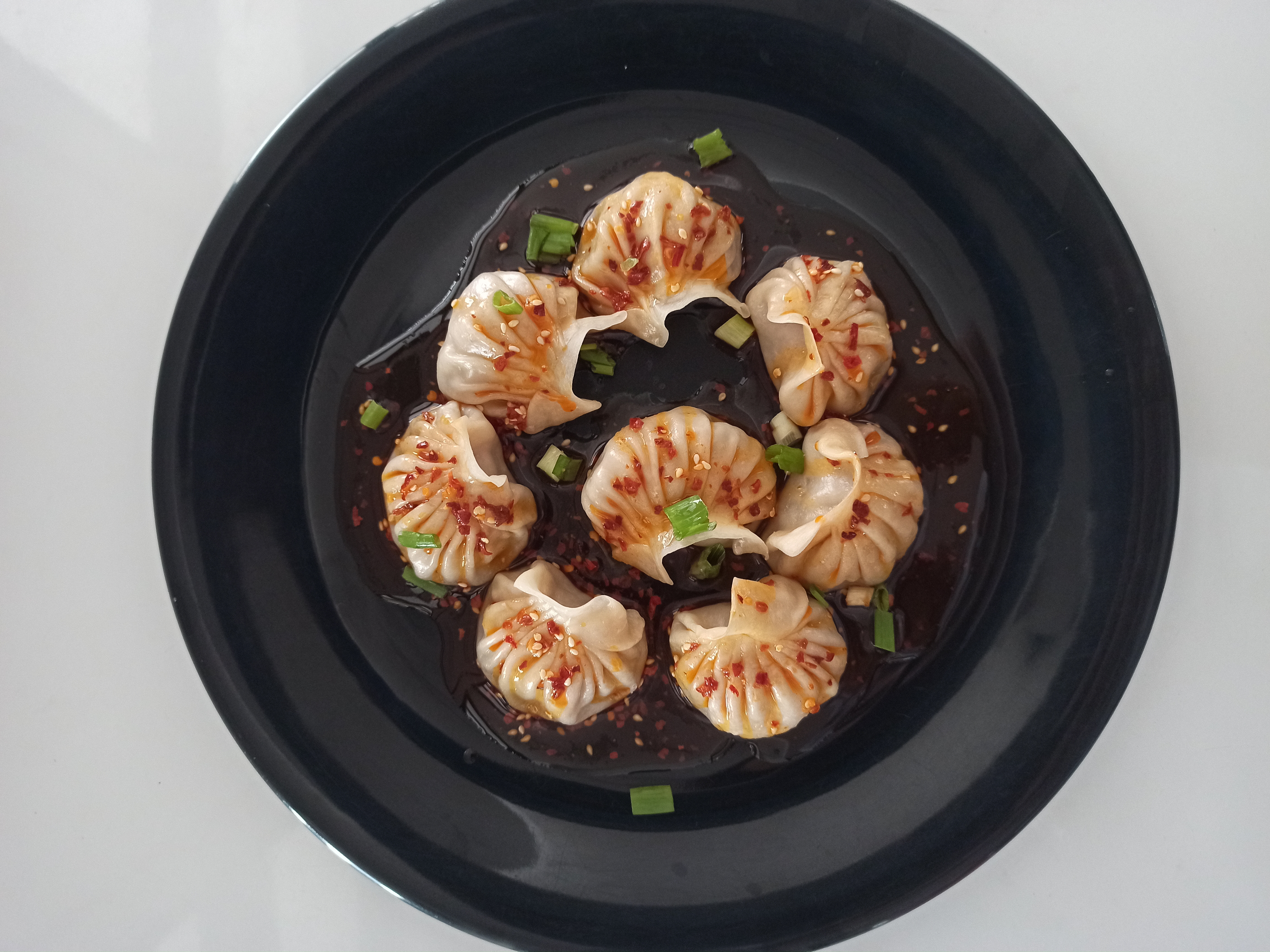 "I had an epiphany one day that pizzas have dominated the global palate because there is a huge variety of them available and involve constant innovation, whereas our most loved food item, the Momos have remained the same ever since our ancestors first started eating them,''says Tenzing. He believed, if he brought the same level of variety and quality to momos, he could change how people perceive momos. And that has been the mission at Shuffle Momos since day one: to change how everyone perceives momos.
He believes in the power of focus. Hence, Shuffle Momos specializes in numerous varieties of one delicacy that is the beloved momos. He believes that since it's easier to convince well-wishers, he has been able to receive investment in his business from some of his friends and family members. Tenzing says, "Shuffle Momos is a system-dependent business. It is not dependent on any star employee or even me. The business will continue to run independently of anyone."
People and Leadership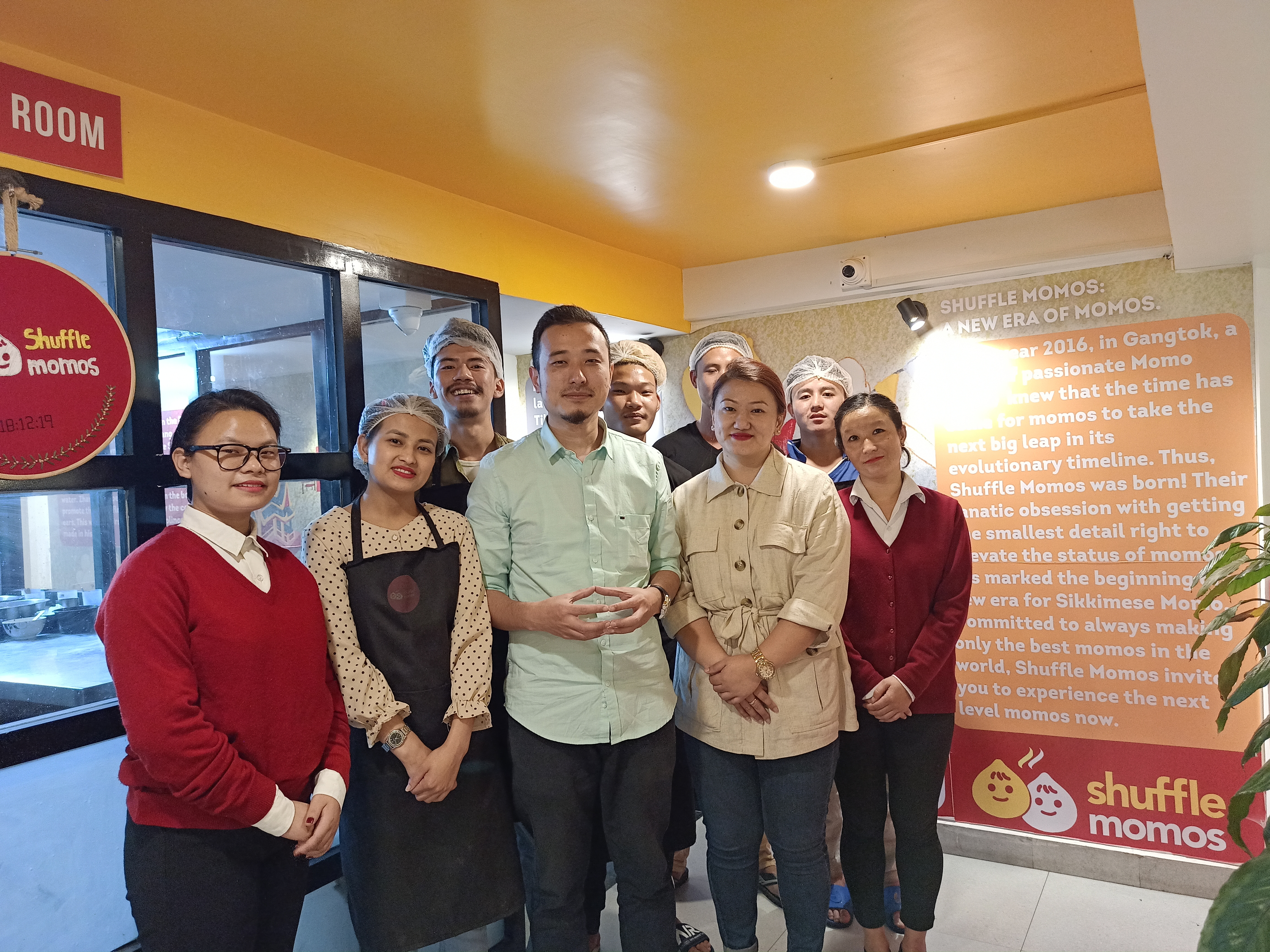 Shuffle Momos employs a team of 21 people. Most employees are freshers with no prior work experience in the Food and Beverage (F&B) industry. They are mostly school dropouts from the remote villages of Sikkim and he trains them from scratch.
Tenzing has worked on and developed his leadership abilities by reading several books on leadership and through experience. "I have learned a lot from Simon Sinek. I would recommend reading Leaders Eat Last to anyone who aspires to be in a leadership position," he shares. In the first six months of starting Shuffle Momos, the business almost failed and he would have easily given it up. But his books gave him the courage to persevere. He applied all that he learned and that saved him from shutting the shop.
Approach to Marketing
Tenzing says that Shuffle Momos is a system-dependent business. Word of mouth marketing has worked best for them. This is primarily because they try to live up to their brand promise which is great quality momos at all times. They have been receiving great reviews on Google reviews and are number one on Trip Advisor.
Why Entrepreneurship
The driving force for Tenzing to become an entrepreneur has been the freedom and limitless growth prospects it brings. He likes that his destiny is in his own hands rather than being at someone else's mercy as in the case of a regular job. "The failure or success of my business is entirely up to me. Initially, my family didn't understand it as I am a first-generation entrepreneur, but they supported me anyway. I love them for that," he declares.
Tenzing believes in the quote by one student of Warren G. Tracy – "Entrepreneurship is living a few years of your life like most people won't, so that you can spend the rest of your life like most people can't. He believes that entrepreneurship is an opportunity to make a positive impact in the world that we live in.
He further says, "I want Shuffle Momos to be synonymous with excellence. I hope to inspire future generations and set an example for them that anything is possible when we put our minds and souls into it." He thinks that he can contribute to India's growth story the day he is can to employ more than 100 people in his enterprise, he will have truly contributed to India's growth story.
Importance of Mentoring and Training
Tenzing strongly recommends that entrepreneurs should consider mentoring and training before starting up. For him, it was with IEF when he understood for the first time what it was to build and run a great business. "I love IEF and its entire faculty and my fellow entrepreneurs," he says.
To those thinking about starting their own business, Tenzing has only one piece of advice, "Read lots of books. Why by Simon Sinek should be the first book.''
Leisure
Tenzing enjoys spending time with his family, especially when he is not working. Travel is his other passion. So even though business engagements have kept him away from fulfilling his wanderlust lately, he plans to restart his traveling adventures anytime soon.